A photo of one restaurant's "insulting" job posting has sparked viral outrage on social media.
The photo made its first appearance on Reddit six months ago. However, Redditor u/Holdingtrue re-posted it in Reddit's "Mildly Infuriating" forum on Sunday, where it has garnered over 30,000 upvotes and thousands of comments from users slamming the restaurant.
Some also used the post as an opportunity to vent about the United States' "abysmally low" federal minimum wage for tipped employees.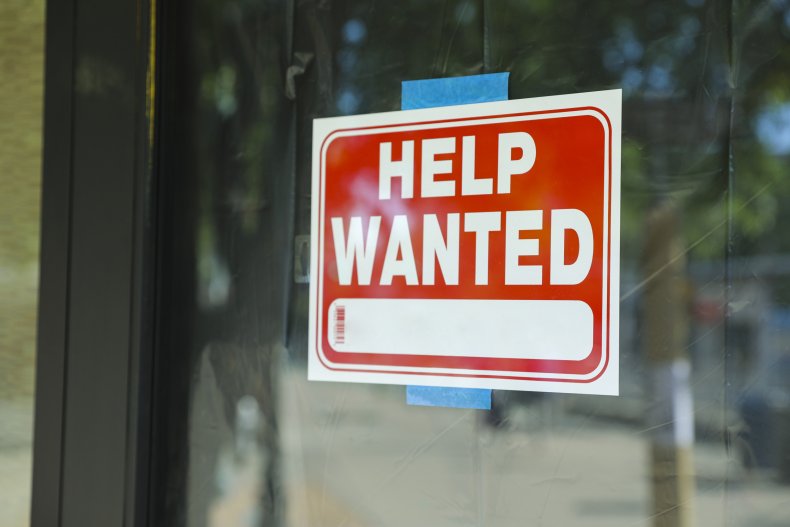 Federal Minimum Wage
As it stands, the federal minimum wage for tipped employees in the U.S. is $2.13 per hour, according to the U.S. Department of Labor (DOL). That being said, many states require much higher wage amounts.
In California, Oregon, and Washington, business owners are required to pay their tipped employees the state's full minimum wage before tips. The current minimum wages in Oregon and Washington are $12.75 and $14.49 per hour, respectively. California's minimum wage, meanwhile, sits between $14 and $15, depending on company size.
Still, Real Simple reported last year that a "vast majority" of states allow workers to be paid a "subminimum wage." And, in many cases, tips constitute more than 60 percent of a server's total earnings.
Mildly Infuriating
According to the re-circulated job posting, which appeared to be taped to the door of the unidentified restaurant, the establishment was looking to hire a few servers.
The job paid $2.13 per hour and required servers to work night and day shifts, weekends, and overtime. "Benefits" of the job included tips, an employee discount, and a "referral program."
"Apply within," the listing concluded.
Shocked that the restaurant was only offering the federal minimum wage, u/Holdingtrue wrote: "$2.13 an hour. No wonder they're looking for help."
Redditors React
Many commenters slammed the restaurant's listing, calling it "insulting."
"Tips are listed as a 'benefit.' So insulting and ridiculous," u/Panbi94 wrote.
"Also absolutely LOVE that overtime and weekends are MANDATORY. Good luck. This place should have a closed sign soon, in my opinion," u/Love_God551 replied.
"What in the hell does this post do in r/middlyinfuriating? This is absolutely infuriating," u/Djidiouf wrote.
Others simply criticized the country's minimum wage laws.
"The minimum wage for tipped workers like waiters is abysmally low," u/PicaresqueWolf said.
"How can the U.S. call itself a first-world country and offer wages like this? Even here in the U.K., the bare minimum wage for an adult is the equivalent of $11.50," u/Mech-Monkey said.
u/Dazzling_Work546 added: "'MURICA. Why bother to pay employees when you can just ask customers to 'tip' them?"
Other Viral Moments
On the subject of tipping, one Redditor sparked a heated debate last month after revealing that they recently returned a customer's "insulting" tip. A TikToker also went viral last month for telling viewers that she once shamed a customer into giving her a better tip. Meanwhile in January, a drive-thru customer received widespread support after sharing her opinion that "tipping culture" is "out of control."