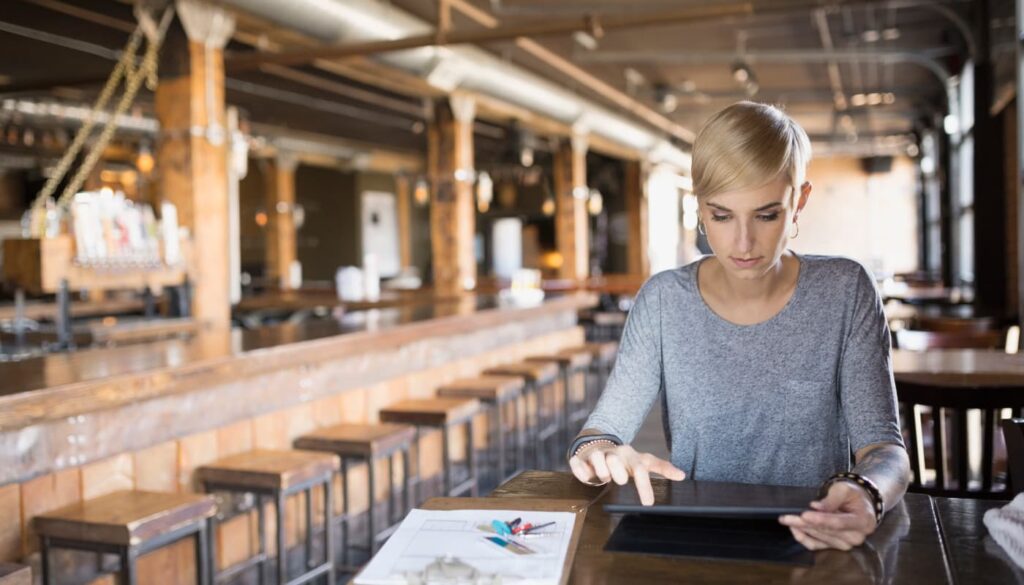 4 Steps for Conducting a Restaurant Feasibility Study
Are you thinking about starting a restaurant but aren't sure if it will be a business success? A feasibility study can help test the viability of your idea. In this blog post, we discuss how to conduct a successful feasibility study for your restaurant idea from market research to financial analysis. 
By the end of this post, you'll learn everything you need to know to make a more informed decision about your restaurant idea. 
Let's get started by discussing the preliminary research you need to do.
1. Perform Preliminary Research
Start with general market research. This will give you an overview of the restaurant industry and help you identify trends that might be relevant to your business. 
Next, take a closer look at your competition. Who are they? What are they doing well? Where can they improve? Knowing what other restaurants are doing right and wrong will give you a better idea of where you fit in the market and how to position yourself for success.
Finally, don't forget to talk to potential customers! Find out what they're looking for in a restaurant experience and see if there's anything unique or special that you could offer them. Remember, your goal is to make your restaurant a place people want to visit.
2. Complete Your Market Analysis
To complete your market analysis, start by doing some research on your target market. What are their demographics? What do they like to eat? Where do they like to eat? 
Once you have a good understanding of your target market, it's time to take a look at the industry. What are the latest trends? Who are the major players? What do they do well? 
Lastly, turn your attention to your competition. Who are they? What do they offer? How do they differ from you?
3. Outline Your Plans To Support Your Restaurant Concept
This step involves doing market research to see if there is a demand for your restaurant in the area where you plan to operate. It also involves looking at the competition, seeing what they're doing right, and analyzing how you can improve on their offerings.
You also need to look at the cost of starting and running your restaurant as well as the potential return on investment (ROI). 
Finally, you need to create a detailed business plan that outlines all these factors and how you plan to make your restaurant a success. 
By taking the time to outline your plans and do your research, you can increase the chances of your restaurant being successful.
4. Project Financial Outcomes
Projecting your financial outcomes is one of the most important steps in conducting a restaurant feasibility study. There are a number of factors that you need to take into account when projecting financial outcomes, including the size of your restaurant, the location of your restaurant, the type of cuisine you will be serving, and the price point of your menu.
You also need to consider the start-up costs of opening a restaurant such as leasehold improvements, equipment purchases, and staff training. Once you've collected all this information, you can begin projecting your income and expenses for the first year of operation. This will give you a good idea of whether or not your restaurant is likely to be profitable.
The Takeaway
About 60% of restaurants fail within their first year. A feasibility study will help you determine whether your restaurant idea is worth pursuing. By conducting a market analysis, financial analysis, and operational analysis, you get a better understanding of the potential success of your business. Since the process requires you to consider your and your competitor's strengths and weaknesses, it can also help you refine your restaurant concept — all before risking a dime on your venture.
For help validating your restaurant idea and conducting a feasibility study, contact TRG.