Sign up here for The 74's daily newsletter. Donate here to support The 74's independent journalism. 
The U.S. Department of Education's Office of Inspector General currently employs a cadre of over 30 auditors, plus a criminal unit, all with a singular purpose: investigating how schools are using billions of dollars in K-12 pandemic relief funds.
They've been busy.
"Business is booming," Kori Smith, an assistant special agent in charge, told district officials at a conference earlier this year on oversight of federal programs. 
He offered hypothetical examples of fraud and abuse of relief funds meant for pandemic recovery — for example, the purchase of 700 Chromebooks when a district only needed 500, or stockpiling masks and other protective gear at staff members' homes. 
One actual investigation, turned over to the Department of Justice, led to indictments of two Louisiana Christian University students who stole the identities of nine students and used their names to obtain $5,600 in emergency aid intended for housing, tuition and food. In a more outlandish example unconnected to education, a Texas man is serving prison time for bilking a program that helped businesses pay their employees during lockdown out of almost $25 million and using some of it to buy a Bentley convertible.  
"We think it's going to get worse," Smith said. "It's a lot of money that was unexpected." 
Indictments for defrauding the government make headlines. But they're also just one lever in the complicated machinery of oversight districts face as they spend an unprecedented $122 billion from the American Rescue Plan. Districts face increased scrutiny from federal and state officials as they move from planning how to use the relief funds to signing contracts. But fear of audits has had an unintended consequence, some experts say: Districts are proceeding cautiously to spend funds meant to fix urgent problems.
"As compelling as it is to ask 'Will this help our kids?' the next question is 'What will the auditors say about it?'" said Sheara Krvaric, co-founder of the Federal Education Group, a law firm specializing in federal K-12 programs.
That means Education Secretary Miguel Cardona's frequent calls for districts to use the funds as soon as possible to address student learning loss and other needs sometimes fall on deaf ears.
For example, some districts have been reluctant to spend relief funds on non-academic programs, like sports and physical education "even though there is pretty convincing evidence it helps with learning loss," Krvaric said.
And despite severe staff shortages and turnover, some districts have opted not to use relief funds on retention bonuses or other incentives to keep teachers "because their states have signaled that would be unallowable," she said. "This is despite clear guidance from [the Education Department] that it is allowable."
Those contradictions give district and state officials extra reason to be on their guard. "There's a ton of confusion still about what you can spend the money on," she said.
Meanwhile, auditors with the independent Office of Inspector General aren't necessarily digging for subtlety. Just last week, they cited Oklahoma Gov. Kevin Stitt's office for failing to keep more than $650,000 in relief funds from being spent on arcade games, Christmas trees and 131 sets of cookware. The state set up an $8 million program to offer $1,500 grants to low-income families and contracted with ClassWallet, an online payment platform for educators, to run the program. 
Auditors said the purchases didn't meet the standard for "emergency educational services" and called on the state to return the funds spent on the "unallowable" items. In a response, the state blamed ClassWallet for the "deficiencies" and said it has improved oversight. 
'A moving target'
A year ago, parents, teachers and community members were invited to advise districts on how they should spend the considerable federal windfall. But as auditors dig into the details, many parents accuse districts of stashing the money away and continue to clamor for increased tutoring and other opportunities for their children to catch up. 
Keri Rodrigues, president of the National Parents Union, argues that many parents haven't seen these funds benefit their children. She meets every two weeks with Cardona or his staff, where the use of relief funds comes up frequently.
"He wants districts to be acting with urgency," she said, '"but they are saying, 'We don't know what to do.' "
By law, districts can't just hold onto the money. They have to obligate it by the end of September, 2024. While the department has said it will consider some extensions, their approval is not guaranteed.
At the same time, the rules, which require districts receiving at least $750,000 in federal funds to undergo an audit, are shifting rapidly. 
"I'm talking total reversal. It literally is a moving target," said Bonnie Graham, a partner with Brustein & Manasevit, a law firm specializing in federal education policy. "School districts are in a tough spot. You can't afford to make a mistake."
In 2020, the Biden administration's Office of Management and Budget said districts were not required to track employees' hours charged to Elementary and Secondary School Emergency Relief — known as ESSER. The 2021 and 2022 versions of the document said the complete opposite.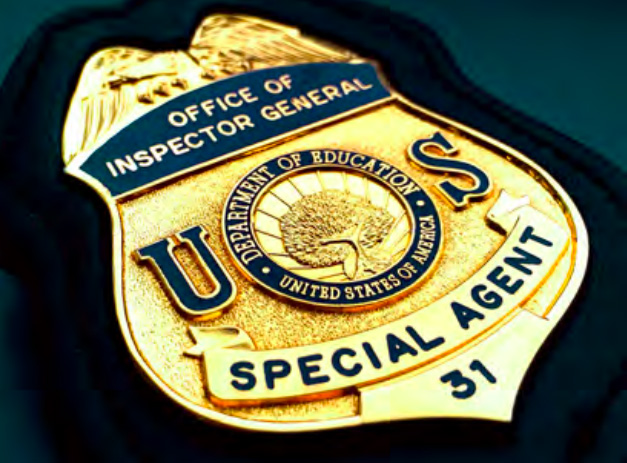 Districts are also allowed to use relief funds to pay themselves back for money they spent at the start of the pandemic, but their documentation often doesn't go back that far, said Cathy Harlow, manager of an accounting firm in Pennsylvania that conducts district audits.
A former superintendent for the Tyrone Area School District — situated midway between Pittsburgh and Philadelphia — she sympathizes with districts.
"Our firm leans on the side of leniency," she said. "We're holding districts accountable, but understanding that the landscape has been changing rapidly as they're going through it."
'New territory' 
Sometimes audits don't tell the whole story.
The inspector general's office also reviewed how the Missouri Department of Elementary and Secondary Education used relief funds to connect more students to the internet. 
Due to a clerical error, the state didn't reach all eligible districts, the audit showed. What it didn't show was that officials used ESSER funds to cover the rest. 
"We just had to make peace with it," said Chris Neale, the department's assistant commissioner. "We know there will be a ton of auditing that has never gone on before. It's new territory for everyone."
That's particularly true for smaller districts and charter networks, which normally don't spend enough federal funds to trigger an audit. The Colorado Charter School Institute has some charter management organizations facing the process for the first time.
"The question that I get from CMOs is, 'Do we really have to do this?'" said Andi Denton, director of finance and operations. Most, she added, just don't want to spend the $10,000 or so to pay an accounting firm to complete it. She reminds them they've gotten "a lot of money."
As districts and charters apply for relief funds, some state officials are kicking those requests back for more information before approving them. 
In Georgia, for example, the state audit department initially rejected districts' requests to use relief funds to cover salaries. They interpreted the law to mean those funds could only be used to make up for a drop in state revenue, said Matt Cardoza, a spokesman at the Georgia Department of Education.
To clear up the confusion, federal officials sent a letter explaining that using relief funds to pay staff is "not dependent on a shortfall in state and local funding."
Marguerite Roza, director of the Edunomics Lab at Georgetown University, said some officials might not have kept up with the "twists and turns" in messages from the education department about "allowable" expenses. 
Relief funds for education, the law says, are meant to "prevent, prepare for and respond to" COVID. The most recent interpretation from the department says districts should use the funds to "emerge stronger post-pandemic" and address needs exacerbated by COVID. 
Districts are now submitting reimbursement requests to their state education departments, which typically turn around approvals quickly — except for a few questionable items.
"A couple districts asked for pressure washers to clean sidewalks. It's very hard to connect that to COVID," Cardoza said. "We don't try to be so over the top [that] they can't spend their money, but we're trying to keep them from being audited."